Mark Lintott and Judith Rothchild bring together their skills in mezzotint, screenprinting, typography and composition, as well as their unique sensibility to the printed page, to create contemporary artist books using traditional techniques.
Each project taken on by Verdigris is a new technical and visual challenge.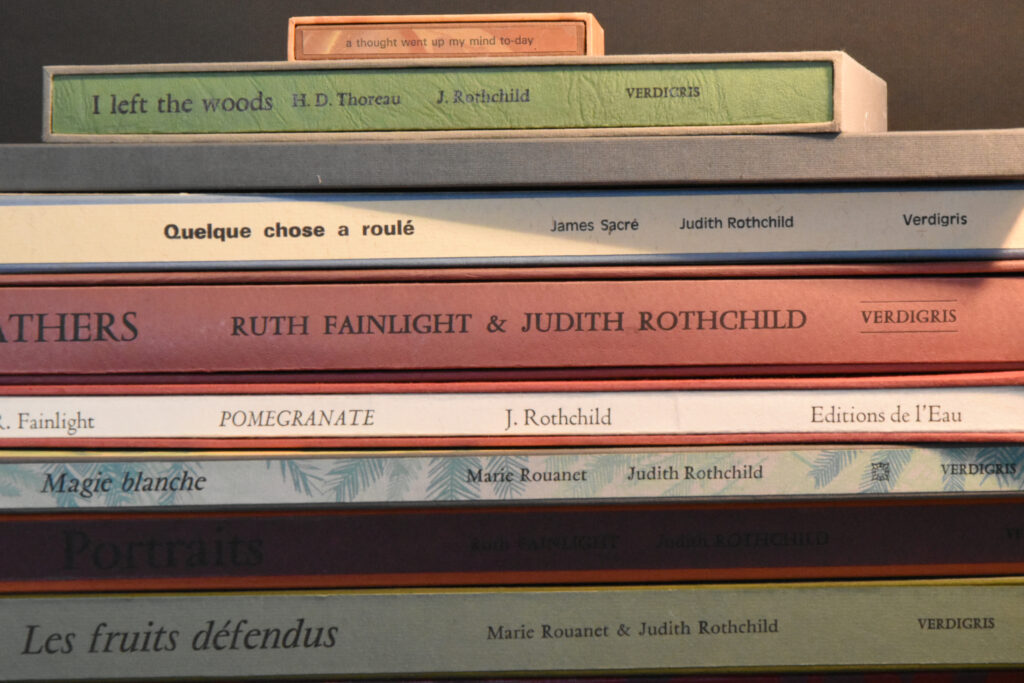 8 October 2022
-
9 October 2022
Éditions Verdigris will be exhibiting for the second time at the Rodez biennale of artist's books from the 8th to 9th of October 2022. Visit us on stand 13.
More details
19 May 2022
-
22 May 2022
For its first edition from the 19 to 22 of May 2022, The Paris Print Fair, organised by the Chambre Syndicale de l'Estampe, du Dessin et du Tableau (CSEDT), brings together 19 exhibitors from all over Europe in the Réfectoire of the Couvent des Cordeliers in Paris.
More details
10 April 2022
-
13 April 2022
The Codex International Book fair brings together book artists as well as dealers from all over the world.
More details
We are here to listen to you !
Contact us for more information.
Send the message using the contact form.